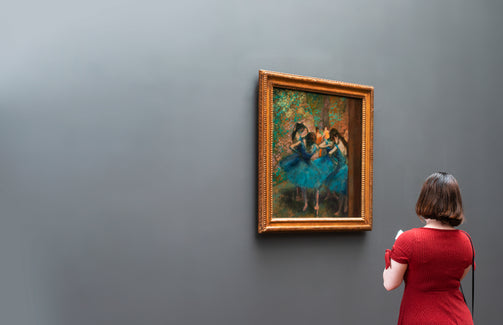 Personal Property Appraisal
Look Appraisal provides professional, qualified appraisal services for estates, banks, attorneys, trust officers, museums, institutions, non-profits, businesses, families, and individual collectors. Our appraisals are USPAP compliant (meaning: admissible in a court of law and meeting federal requirements), written by an appraiser who is an Accredited Member of ISA, The International Society of Appraisers, and written to the ISA reporting standard. Remember, an appraisal is a legal document and as important as a will.
Appraisal services are available for most types of personal property (meaning: appraisal for items in a house or building, not the actual house/building structure). While fine art is our area of specialty, we can appraise most types of property found in a residence, institution, or business. If we don't provide services for your property type, we typically coordinate with a product specialist to lend their expertise to the project.
We have experience in providing appraisals for a host of needs: charitable donations of greater value to meet IRS requirements, estate settlement, property liquidations, insurance coverage, damage claims, property division among heirs or beneficiaries, estate tax, business contents valuation, equitable distribution, general valuations, and more. 
Based in Northwest Raleigh, near the tech hub of RTP, Look Appraisal works "tech-friendly" (it's basically in our DNA) to schedule appointments, deliver valuation results, transmit appraisal reporting, invoice, consult, etc. ... and if you aren't technical, it's okay! We're well-versed in traditional business methods.
Service areas include greater Raleigh, Durham, RTP, Cary, Wilmington, Greensboro, OBX, central North Carolina, Pinehurst, Wake County, Durham County, Orange County, and select locations throughout the United States.
Appointments, Consultations
Services
A professional, qualified appraiser helps you manage risk, potentially maximizing your return on investment, by providing a written opinion of value upon which you can base your financial decisions. Look Appraisal will help provide peace of mind with the quality of a qualified appraisal report. 
How We Work: on-site inspections, virtual valuations, or remote consulting by Zoom or phone are all at hand to accommodate your busy schedule. Do you need to schedule in advance? Yes. Appointments fill quickly and many of our projects are lengthy assignments.
Our Focus: Our specialty in fine art appraisal is inclusive of:
- 20th Century, Impressionist, Modern, and Contemporary American Paintings
- Frescoes and Murals
- Vintage, 19th and 20th Century Photography
- Modern and Contemporary Prints, Lithographs, and Engravings
- We also have a wealth of experience appraising rare and antiquarian books. *In our experience, many families overlook fine art and book collections when downsizing or estate settlement. A trained eye can be of great help during these times.
When it's time to assess the value of an one's personal property, there are risks to consider. The risk of selling too low or overpaying; being under or over insured; not receiving your fair share in a division of property; incurring tax penalties, or reselling an item based on an outdated appraisal report.
What is it worth? We can assist if you're unsure about a single item is worth an appraisal. Our initial consultation option via phone or Zoom is often a best first step toward making an educated decision. While this isn't an appraisal, it's a strong step toward gathering information about whether you should continue the valuation journey or call it a day.
Preparing to downsize or sell a few special pieces that no longer fit into your lifestyle? Obtain guidance on how and where to begin with our "How and Where to Sell Personal Property" Consultation Services, available via phone or Zoom. Allow us to aid you in the decision making process with details on the many venues, resellers, retailers in your region, plus an overview of online marketplaces that might be a fit. Learn what type of process to expect in each of these markets and the optimal solution for your property. Services are tailored for individual clients, as well as, long term service agreements for industry professionals who find themeselves regularly in need of this type of advice.
Our Appraisal Services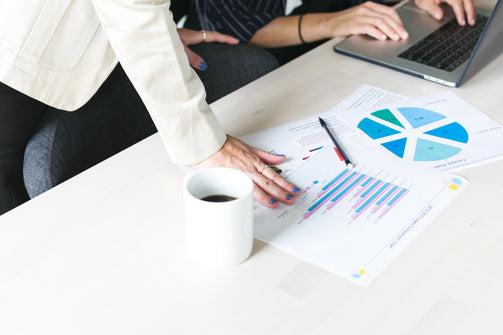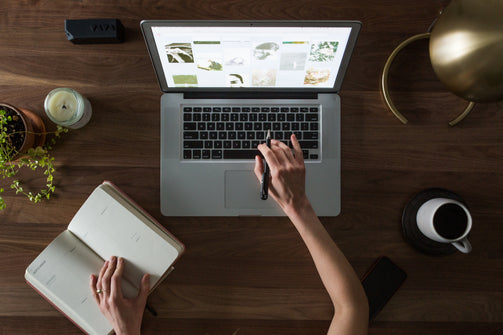 The Look Appraisal Difference
◦ Formal education and testing in appraisal theory, principles, procedure, ethics, and law
◦ Adherence to a professional code of ethics. Honesty, integrity, and confidentiality
◦ Secure record keeping and compliance procedures
◦ At Look Appraisal, LLC, we respect diversity. As such, we are an equal opportunity service provider that does not discriminate on the basis of race, color, creed, religion, national origin, ancestry, citizenship status, age, sex or gender, gender identity or gender expression, sexual orientation, marital status, military service and veteran status, physical or mental disability, protected medical condition, or any other characteristic protected by applicable federal, state, or local laws and ordinances.
◦ Expertise and experience with your type of property
◦ An appraiser who has invested in continuing education beyond required minimum training. Current in tracking property and art market trends 
◦ Competency in appraisal standards; reports written to the current version of USPAP
- The Professional Appraisal Report Difference -
◦ A cover document explaining the type of value being sought and the intended use of the report
◦ A clear explanation of the methodology, resources relied upon, market analysis
◦ A complete and accurate description of the property written in such a manner that it can be identified without photos
◦ Specified effective and inspection dates for the property
◦ A statement of no financial interest in the property being appraised or that such interest is disclosed in the report
What is a Qualified Appraisal?